Artificial Intelligence for Product Management
Love hate the customer
At the end of a long product development cycle, the customer decides whether a new product will thrive or spoil. Somewhere in the tension between marketing, market analysis and product strategy, it is decided whether the launch of a product is a complete success or a fiasco.
In globalised markets, customers are confronted with a whole range of products that differ only minimally in technology, function and design.
Purchase decisions are made on the basis of subjective customer benefit and comfort, technical excellence or innovation are only important from the customer's point of view if they contribute to comfort and satisfaction.
Successful product management must take all these points into account.
Demanding customers, high cost pressure, easy.
Customers are fickle in their decisions. Fear of missing out usually decides about new products just as often as price or service. Keeping an eye on this volatile environment throughout the entire product lifecycle in order to react flexibly to changing customer requirements is a mammoth task.
Increase speed of inovations with artificial intelligence
Traditional methods of customer surveys and customer satisfaction surveys are above all one thing: slow and resource-consuming. If no knowledge about customer requirements and needs is yet available, product management is spoilt for choice: artificially slowing down agile innovation processes or taking the risk of driving further development past customer needs.
Artificial Intelligence offers agile companies the decisive competitive advantage in product development. Whether CRM, surveys or social media data: Deep Data Analytics analyzes unstructured data with regard to product attributes, customer needs and requirements.
This provides product managers and developers with information of a quality that cannot be represented by purely statistical analyses of customer satisfaction.
What interests you today? – Product, attributes, competition
Answers exactly as they are needed in the product development cycle. Artificial intelligence can analyze content faster and more efficiently from a variety of perspectives than any human could ever do.
Would you like an overview of a product class? No problem. Should all user opinions be analyzed according to a specific product characteristic? Nothing easier than that.
Why make every mistake yourself?
In-depth analysis of customer satisfaction of the competition in seconds. Our artificial intelligence searches public data sources for mentions of your competitors and products and extracts customer experiences and opinions from the noise.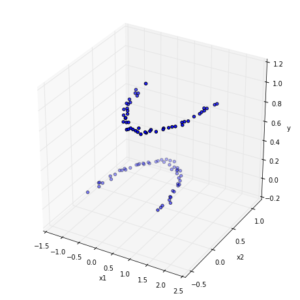 I want to know what my customers want.
Incorporate customer requirements and needs into product development
Mastering challenges in product development
Cost Pressure, Differentiation, Product Inflation
A new product must stand out perceptibly from established competing products and offer added value to the customer. Cost pressure and the search for a niche that satisfies a new customer need leads to an inflation of new products on the market.
Increased innovation rate and lack of customer proximity
New products are often thrown onto the market for the sake of innovation, in the hope that the marginal innovations will catch on with the user instead of responding to changing customer needs and incorporating them into product development.
Fields of innovation with high customer benefit
In order for companies to survive in this volatile environment and grow sustainably, lasting product success must be guaranteed. This can only be achieved by focusing on fields of innovation, which offer customers a real gain in benefits and satisfaction.
Measure customer expectations and satisfaction
To know how satisfied a customer is, you have to ask him. There are two basic methods to choose from: the customer chooses from ready-made answers or can answer in his own words. If the results of customer surveys of type I can be quickly statistically evaluated, they often give only an inadequate picture, nuances in the customer rating are lost, the user gives the answer, which somehow fits.
Free answer possibilities give the customer the opportunity to express his experiences, requirements and needs in his own words. These differentiated answer possibilities represent a completely new challenge in itself: The product manager has to extract and weight the relevant topics and attributes from a multitude of answers.
Real – Time analyses of customer satisfaction in all stages of the product life cycle
In addition to customer surveys initiated by the company, there are numerous sources of information on products, product classes and attributes initiated by the customers themselves.
Active analyses of customer complaints are an effective way to incorporate improvements into the product life cycle. The users themselves describe their pain points and the context in which they occur in detail.
Exhaustive information can also be extracted from social networks. Not only for owned products, but also to competitors and the experiences of the users with competing products.
Product managers are faced with the challenge of extracting the relevant information from a multitude of noises.
Artificial intelligence to measure customer satisfaction
Deep Data Analytics specializes in extracting user opinions from unstructured data using artificial intelligence.
Whether the valuable information is hidden in surveys, social media or customer care, DDA's models extract relevant information on products, attributes or use cases quickly and efficiently and make it available in aggregated form to product development.
In addition to general customer satisfaction overviews, drill downs enable the analysis of the smallest product details and attributes and the effects on customer satisfaction and benefits.
Competition analysis
Through publicly available data sources, such as social media, Deep Data Analytics can collect and analyze feedback on competing products. Where is the competition ahead, which product features let users switch?
Artificial intelligence in product development
Artificial intelligence is not an esoteric approach. Deep Data Analytics uses deep neural networks to gain insights from unstructured text data. Within the neural networks different algorithms work on extraction and evaluation of information.
Our models are agil as well as your product development and seamlessly link to different established methods of identifying customer needs.
Quality Function Deployment (QFD)
Do you build the House of Quality on sand or on real customer opinions? Customer requirements can be extracted, analyzed and aggregated by our AI from a variety of sources. The more comprehensive the what? describes reality, the easier it is to identify the how?.
Conjoint analyses
Conjoint analyses offer deep insights into the requirements and needs of customers for a product. On the other hand, there is a high expenditure of time and money, especially for products with a multitude of product characteristics, which can be combined with each other. With established tools, these multivariate multidimensional response options can hardly be used profitably for product development. Artificial intelligence has no problem with non linear data. The most complex response options and cross-links between product attributes can be analyzed quickly and offer valuable feedback for product development.
Subjective measurements of customer satisfaction
All subjective measurements of customer satisfaction, whether CIT, problem detection, multiattributive models or complaint analyses are only as good as the initial data. Only a very limited number of customer feedback can be manually fed into the analysis, the human effort to extract characteristics, events or problems is too great. With DDA, you don't have to rely on a sample, but can use the entire body of underlying customer feedback for further analysis. Independent of the aspects to be examined.
You have the KnowHow to develop a product to market maturity. Get the competitive advantage by tailoring analyses of customer needs and requirements.
Our artificial intelligence gives you access to the opinions and wishes of your customers.
Request non-binding information now and find out what your customers really want.